Inorganic Quartz Calacatta For Solid Stone Countertop In Kitchen
Inorganic Quartz Calacatta For Solid Stone Countertop In Kitchen
SICATINO

FOSHAN

30 DAYS AFTER PREPAID

150000SQM/YEAR
With both of the appearance of natural stone and the unparalleled performance of inorganic quartz surface, but without pores of marble and granite, the inorganic quartz is durable and anti-fouling to keep the color lasting and brilliant!
SICATINO inorganic quartz is a kind of surface material with excellent performance, fire prevention, fadeless, rivalling natural stone in beauty, with a variety of colors and extraordinary texture, which make it invulnerable compared with the traditional quartz stone as kitchen cupboards material.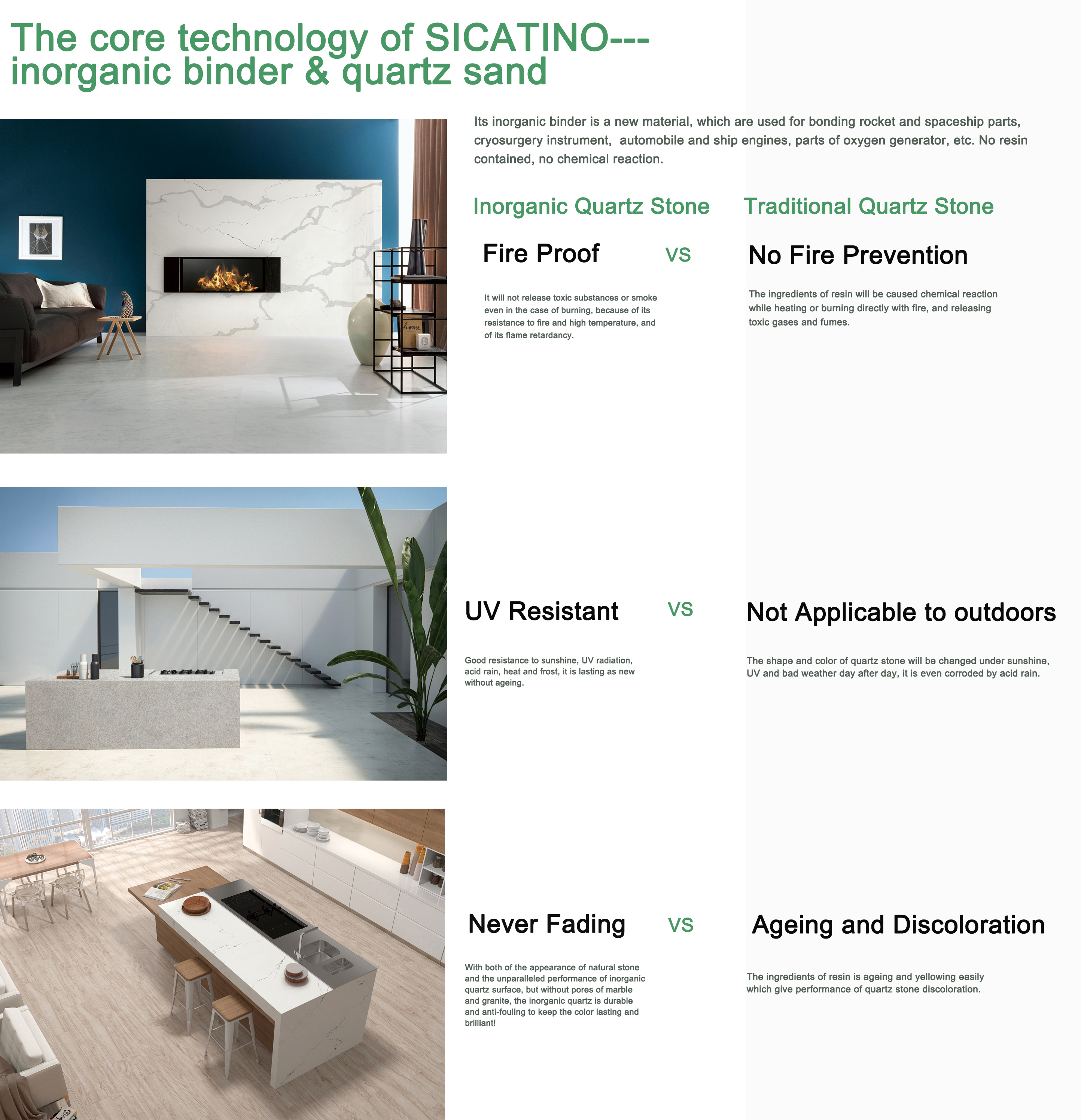 Technique Data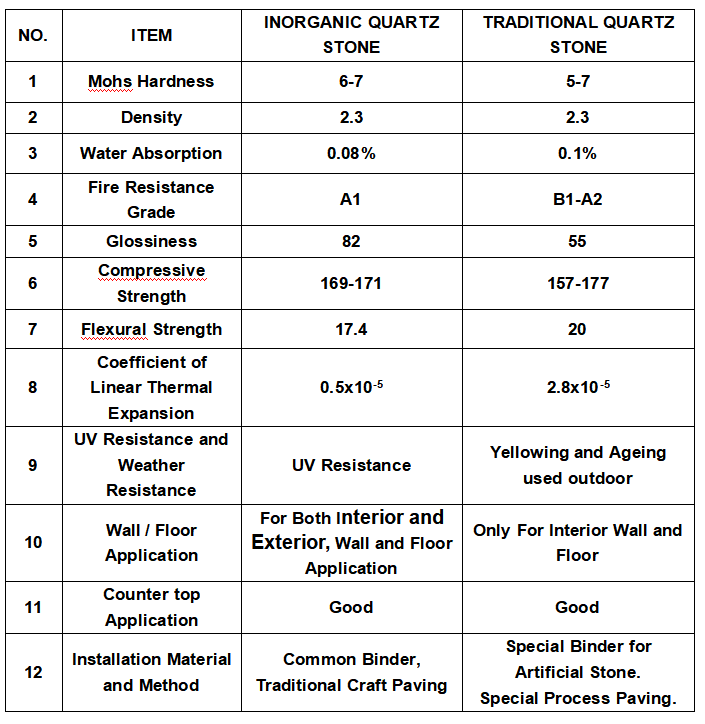 Its innovation and advanced functionality help to achieve a major breakthrough in pure inorganic, smoke-free, flame-retardant and high temperature resistant, easy to process, no deformation, freeze-thaw resistant for quartz stone products. It's widely used in interior and exterior decoration of various buildings, and meet the demands of special material which is required. As a leader in technology innovation of inorganic stone, home finishing and commercial application give expression to its incomparable advantages.