Inorganic Stone Artificial Cararra White Quartz For Counter Top
Inorganic Stone Artificial Cararra White Quartz For Counter Top
SICATINO

FOSHAN

30 DAYS AFTER PREPAID

150000SQM/YEAR
Couter top application of quartz stone.
As a continued popularity of cararra white, our products always trace the fashion of home design.
SICATINO inorganic quartz is a kind of surface material with excellent performance, fire prevention, fadeless, rivalling natural stone in beauty, with a variety of colors and extraordinary texture, which make it invulnerable compared with the traditional quartz stone.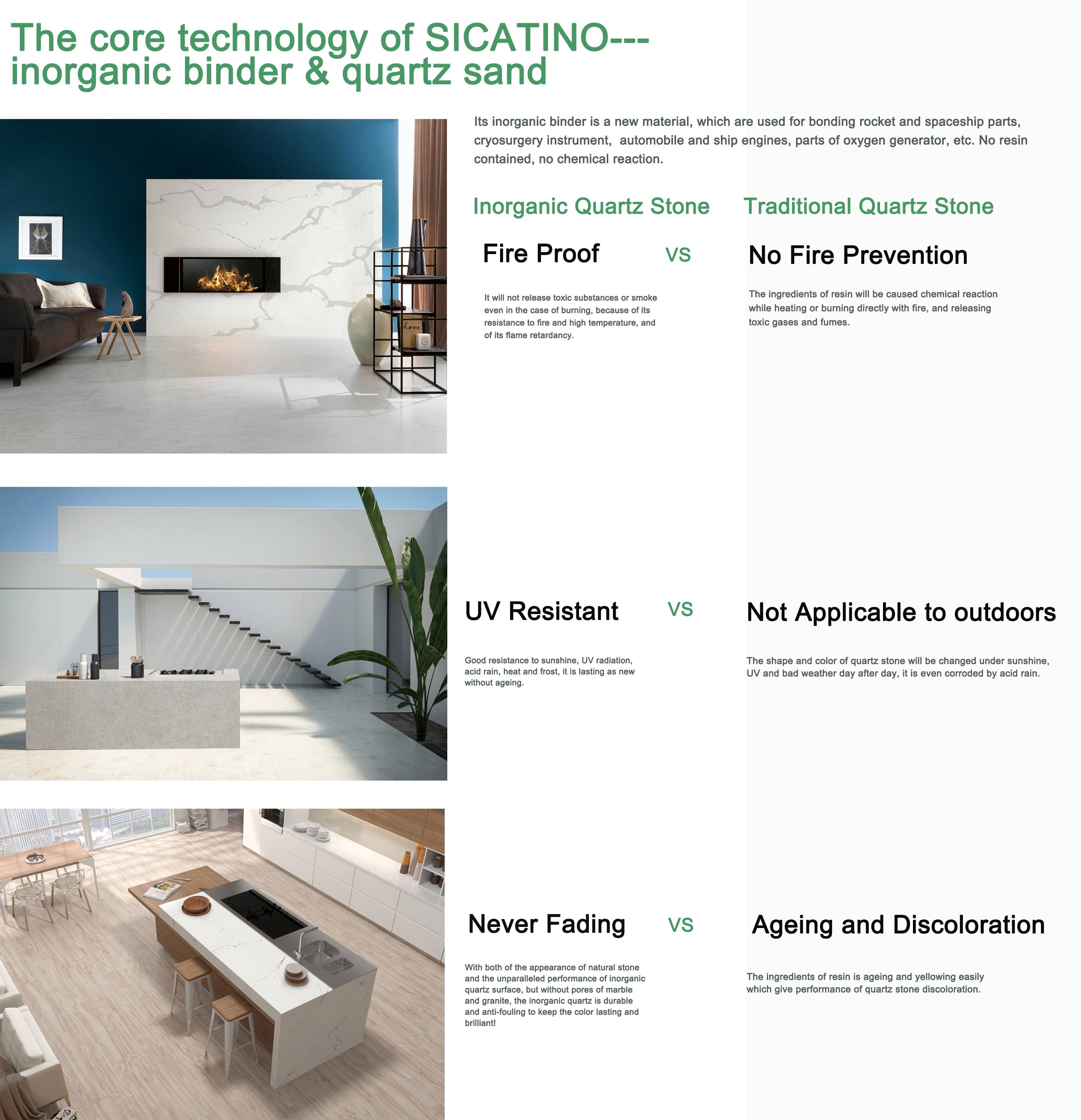 Technique Data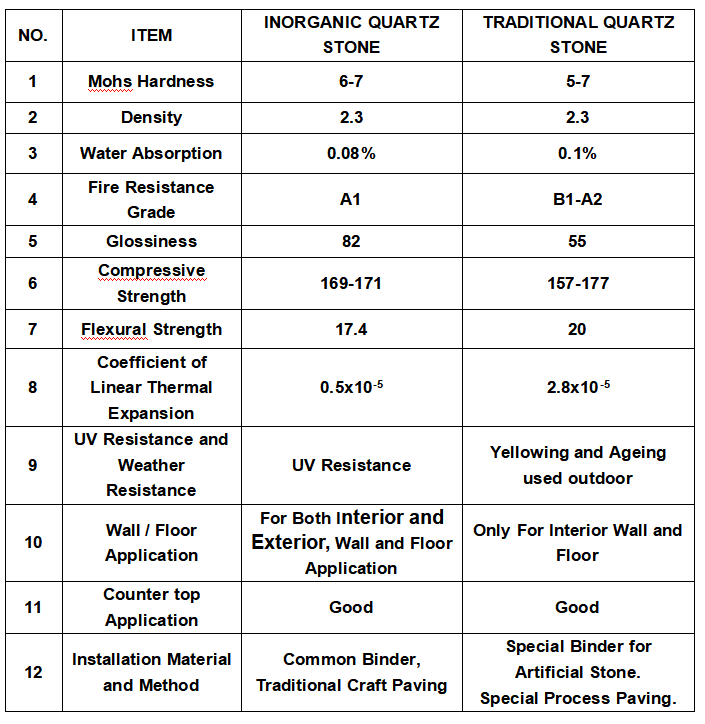 Its innovation and advanced functionality help to achieve a major breakthrough in pure inorganic, smoke-free, flame-retardant and high temperature resistant, easy to process, no deformation, freeze-thaw resistant for quartz stone products. It's widely used in interior and exterior decoration of various buildings, and meet the demands of special material which is required. As a leader in technology innovation of inorganic stone, home finishing and commercial application give expression to its incomparable advantages.